News and Updates Archive
5/29/2009
Local flamenco singer "Naíto" celebrates his birthday this week. Happy birthday "Naíto!"
Just added to the calendar: Carmen de Vicente Spanish Dance Academy presents Indalo, Music and Dance from Spain at Gunston Arts Center in Arlington, Virginia featuring guest artist Carlos Sánchez Segura, first dancer from the Royal Conservatory of Madrid.
5/21/2009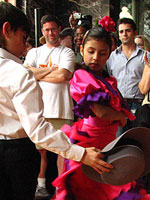 Just added pics of the Ana Martinez & Paco de Málaga Flamenco Dance Company from the European Union Open House at the Embassy of Spain.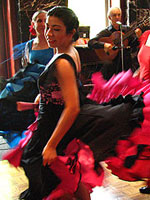 Just added pics of Furia Flamenca from their recent performance at the Embassy of Spain.
Just added new flamenco events to the calendar: Noche de Sevillanas at DC Dance Collective, Una Noche Flamenca at Area 405, Ziva's Spanish Dance Ensemble at the Washington Folk Festival, Gipsy Kings at Wolf Trap and Arte Flamenco's 9th Annual Recital.
5/10/2009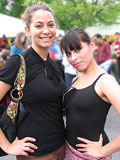 Dancer Ginette Perea celebrates her birthday this week. Genevieve aka Genoveva celebrates her birthday next week. Happy birthday ladies!
5/7/2009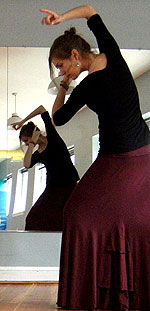 Just added dancer/teacher Sarah Hart to the Teacher Directory. Currently teaching Thursday nights at Roda Movements in Takoma Park, MD.
5/4/2009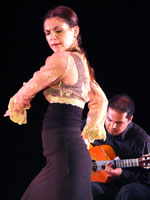 Added pics from last Saturday's Flamenco Recital at the American Dance Institute in Rockville, MD.
Text and original images ©1996-2013 by . Please do not republish content from this website, including text and photos, in whole or part without prior written permission.