News and Updates Archive
1/19/2009
INAUGURATION WEEK UPDATE: Come to Café Citron for the flamenco show tonight (Monday) at 7pm and 8:15pm featuring dancer Ginette, guitarist Miguelito and singer José Oretea. The show at Las Tapas on Tuesday is still going on as usual and will feature dancer Kyoko, guitarist Miguelito and another dancer TBA.
Thanks to special inauguration legislation, last call for alcohol has been extended until 4am for certain establishments including Café Citron! Other flamenco/rumba venues that will have extended bar hours include Vinoteca, Bodega and Ozio.
Checkout this interactive map to find other places with extended bar hours.
The Washington Post has a Inauguration Survival Guide.
Also: Metro service has been extended to 2am for Monday and Tuesday.
1/16/2009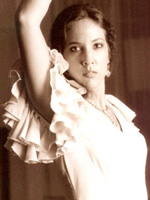 Next month Sunday February 8th, dance teacher Flor Pérez Taboada will begin offering classes in Falls Church at the Center Dance Company. Details
Also, this Saturday evening January 17th (and every Saturday for the Spring semester), Flor teaches classes at DC Dance Collective. Details
The flamenco show is back Cabanas on Friday nights (7:30pm, 8:30pm) featuring dancers Ginette, Pam de Ocampo and guitarist Miguelito with guest singer Hector Márquez and Mateo on cajón. Call 202-944-4242.
1/12/2009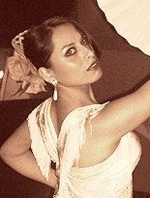 Dancer Ginette will be performing tonight and next Monday at Café Citrón with yours truly and singer José Oretea. Note the new showtimes are 7:00pm and 8:15pm.
1/11/2009

This Tuesday January 13th, dance teacher Cecilia Terrasa begins her semester at American Dance Institute in Rockville: Intro to Flamenco 6pm-7pm, Intro to Flamenco II 7pm-8:30pm.
1/9/2009
Bodega just redesigned their website. It's lookin' good! Usually my friends and I host a juerga at Bodega once a month. Stay tuned!
1/8/2009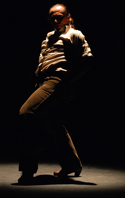 Congratulations are in order! I'm very proud to announce that local dancer Edwin Aparicio is featured in Dance Magazine's (January 2009 issue) very prestigious list of 25 dancers to watch! (PDF 1.2 MB) Do be sure to visit Edwin's website and send him a note of congrats...he's come a long way and he very much deserves this honor!
1/7/2009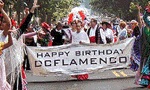 It's hard enough for me to believe, but this coming Saturday, the DCFlamenco website will be 13 years old. Happy birthday DCFlamenco!!!
1/5/2009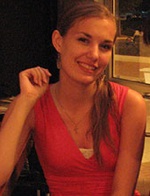 Dancer Sarah Hart celebrates her birthday this week. Happy birthday Sarah!

Party at Las Tapas on Tuesday January 6th at 8:30pm. Please come!
Text and original images ©1996-2013 by . Please do not republish content from this website, including text and photos, in whole or part without prior written permission.