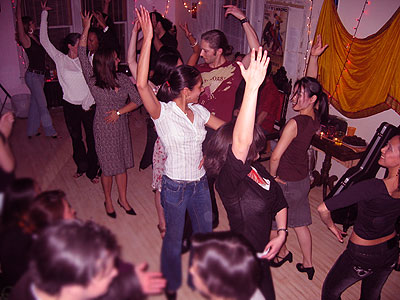 WHAT:
Basically a Sevillanas/rumba party. This is a perfect opportunity to practice your Sevillanas with different partners in a fun atmosphere. Typically, we do Sevillanas "line dancing" (see above pic).
Also, dance students are encouraged to try out their flamenco dances with the guitarists (see pic below). Miguelito and other professional-level guitarists will be there. Student guitarists, cajon players and singers are also encouraged to participate. Sound system with microphones will be available.
SPECIAL ANNOUNCEMENT:
There is something new and exciting in this month's Sala Roceira!
The Sala Rociera for the month of October is going to start an hour early (8:00 pm) for a Rumba warm-up session taught by Tamara Sol Flys at Pink Flamenco. The ambiance is going to be really festive and cool!
If you are interested in attending this event, please register early. Unfortunately, due to limited spacing, only the first 15 can attend the Rumba session. After this event, we will start our regular but blasted Sala Rociera event, starting with dancing Sevillanas.
For those of you attending the Rumba session, the total cost for the evening is $15.00 (with $10.00 going towards the regular donation).
You can reserve your spot by e-mailing Soheila at . Please insert Sala Roceira-Event in the Subject line.
Thanks so much and we will see you at the event!!
-The Sala Rociera Committee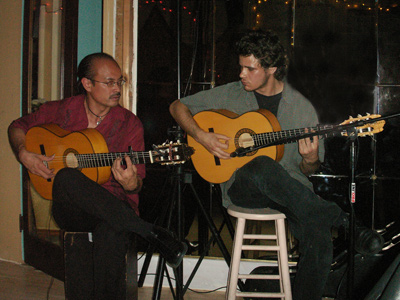 WHEN:
Saturday October 27, 2007 from 9:00pm until 3:00am ;-) This is not a restaurant or club. It's Miguelito's house so we stay open late, yay!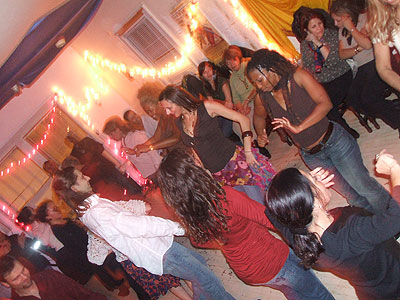 WHERE:
Party room at the Pink Flamenco House 4604 N. Park Drive in Chevy Chase, MD (walking distance from Friendship Heights metro north exit). We have our own parking lot for about 20 cars. Click on map for directions.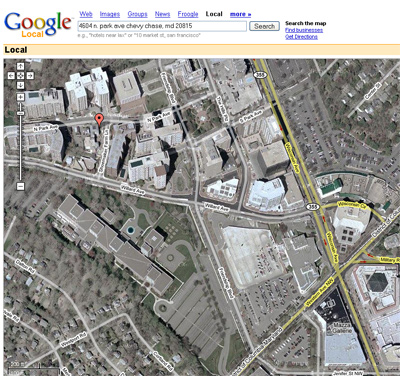 HOW MUCH:
$10.00--this fee will be applied to current and future operational costs of the Sala Rociera, including a post-party cleanup required by the current venue.
Light snacks and non-alcoholic beverages will be provided. Please bring your own alcoholic beverages, if you wish.
Checkout the pics from previous Sala Rociera parties. Click on the pics for more...
March 31, 2006
April, 2006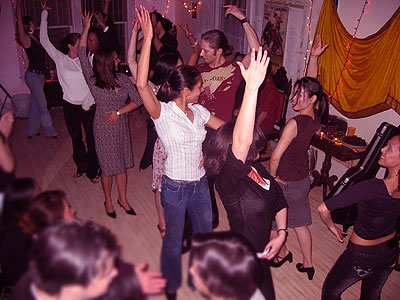 July 1, 2006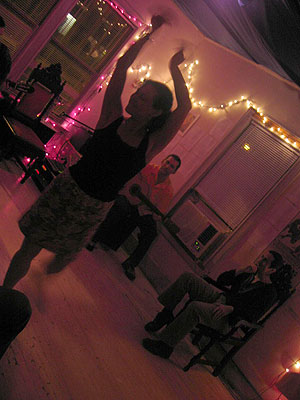 October 21, 2006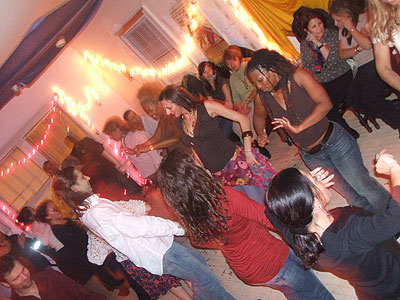 November 25, 2006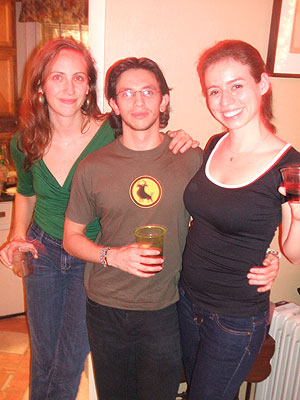 January 27, 2007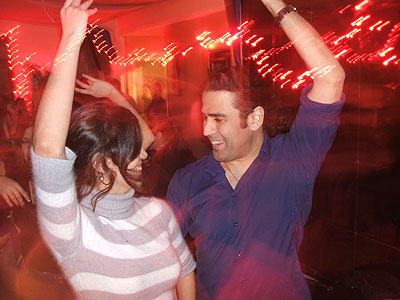 February 24, 2007.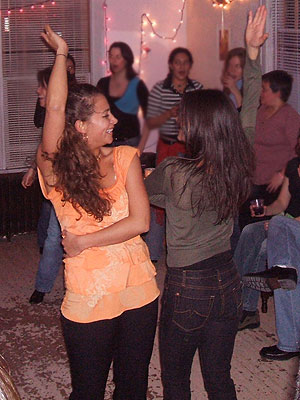 March 31, 2007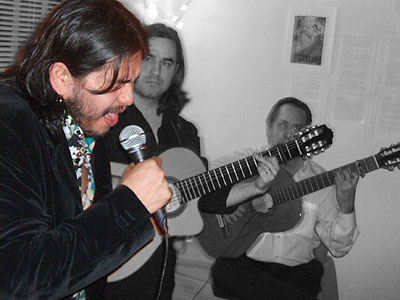 Return to Main Page
Text and original images ©1996-2007 by Michael Perez. Please do not republish content from this website, including text and photos, in whole or part without prior written permission.