Flamenco in Granada--a photo album by Omid Maleki
San Diego, California-based guitarist Omid Maleki recently returned from Spain and sent me photos that I have published here with his permission. Omid writes:
Here are the pictures of a flamenco performance in the gypsy quarter of Sacromonte, which is in Granada, Spain. I was told by the gitanos there that they traditionally perform flamenco in caves (as you can see in the pictures below) because when they, along with the Jews & Arabs, were subject to persecution by the inquisitors, they all were compelled to take refuge in caves to avoid being caught. So, that is how the tradition began, and it still continues in Granada.

Since these caves are about 7 feet in diameter, spectators and performers are face to face. As a result, it is such a unique experience to participate in a flamenco performance in a cave since there is a more intimate and immediate relation between the spectators and the performers. In addition, since the acoustics inside the caves is well conduced, there is no need for microphones or electronic amplification.

To walk in the narrow streets of the gypsy quarter of Sacromonte--especially under the dark blanket of night while there is a full moon--is a pure joy. Every street has its own particular beauty--and history.

In general, in my opinion, flamenco in Granada was not as technical as the flamenco in Seville or Madrid. Jerez falls in the same category as Granada, except that flamenco in Jerez and to south has such a Arabic feel or touch to it. Since the origin of the gitanos in Spain has been the subject of a great many research and debates, I asked many gypsies for their own opinion on the issue.

It seemed to me that they were just as confused as anybody else on the subject since some of them claimed to be of Hindu blood while some other believed to have come from Egypt, and some had no definite opinion on the subject. Yet, the majority of the individuals I talked to thought that they were of Hindu ancestry.

I will email more pictures later on.

Sincerely,
Omid Maleki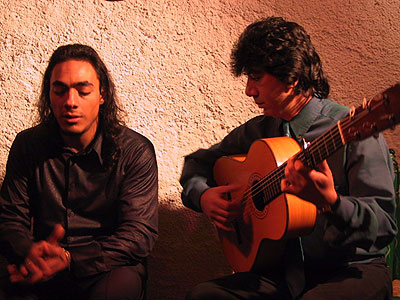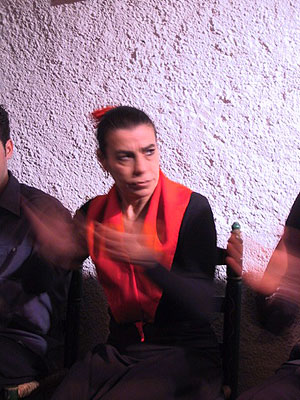 Text and original images ©1996-2013 by . Please do not republish content from this website, including text and photos, in whole or part without prior written permission.