Review of Furia Flamenca's "Flamenco Poetry" February 28, 2009
[Editor's note: this is a guest review by Ken McNaughton. Thanks Ken!]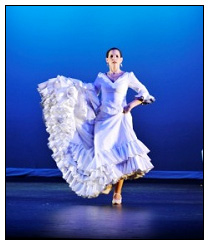 On Saturday February 28, 2009 at the Alden Theatre in McLean, Virginia, Estela Velez's company, Furia Flamenca, presented a show called "Lorca: Flamenco Poetry," based on poems and songs of Federico García Lorca.
Figure 1. Romance de la Luna.
In May of 1997 I spent a week at Les-Saintes-Maries-de-la-Mer in Southern France for the annual Pilgrimage of the Gypsies (Rom). Each day I would mix and mingle in the streets in cotton pants and shirt, listening and dancing to the music and absorbing the atmosphere. Around midnight I would return to La Roulotte, my tiny pensione across from the church where an effigy of their patrone Saint Sara is kept wrapped in multiple robes prior to the annual procession to the sea. This all captured in "Latcho Drom" (1993) directed by Tony Gatlif, and some of my 1997 photos are posted on the website of La Patrin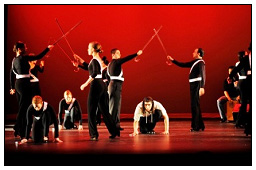 Figure2. Arrest of Antoñito el Camborio.
The featured guitarist I photographed under "Music and Dance" is J. "Chico" Bouchikhi, founding member and original spokesperson of the Gipsy Kings, who married into the Reyes family and co-wrote their big hit "Bamboleo" and some other songs. When I went to sleep each night there would still be a group of Slovenian Rom playing violins in the courtyard outside my ground floor window. In the room above, a Rom mother, grandmother and two daughters from a camp in Nice had been accommodated at the request of the priest.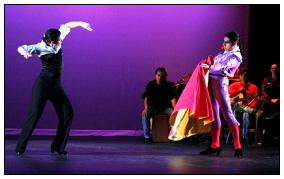 Figure 3. The Goring and the Death.
The day I left town I asked the girl in the record store what CD souvenirs I should buy. She suggested three—one by a local Rom in the Nuevo Flamenco style; "Descubre El Flamenco," which my friend from Barcelona, Nuria Quella, described as "a bunch of the old guys;" and "Los Gitanos Cantan a Federico García Lorca." I never get tired of listening to this last CD.
The words are by Lorca (1898-1936), Spanish poet, dramatist, theatre director and martyr of the Spanish Civil War. There are ten tracks and five singers, with five songs by José Monje Cruz (1950-1992), known as "Camarón" (Shrimp) and one track, "Verde," by José Ortega Heredia, known as "Manzanita" (Little Apple). I thought the use of this last song for an extended finale in the performance of "Lorca: Flamenco Poetry" was an inspired choice.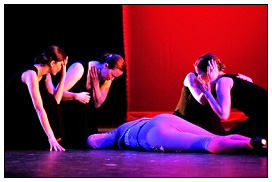 Figure 4. Lament for Ignacio Sánchez Mejias.
The Furia Flamenca show was designed by Estela and danced by her company. Before curtain time, Torcuato Zamora came into the lobby to greet a distinguished looking group of Spanish speaking guests, looking every inch the silver fox in his ruffled white shirt. I told him if he played as well as he looked we were in good hands, to which he replied modestly, "I think you will enjoy the show."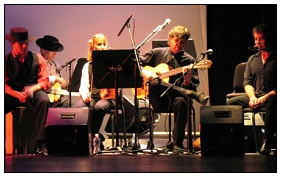 Figure 5. (l-r) Antonio Castro-Ossorio, Torcuato Zamora, Andrea Vercoe, Guillermo-Juan Christie, and Jorge Porta.
Most of the musical arrangements were by Guillermo Christie, a fine guitarist who told me after the show that he rarely plays out—it was Lorca who brought him out on this occasion (Fig. 5). His father told me that Guillermo runs The Guitar Gallery on Connecticut Avenue in Washington, DC. Torcuato played guitar and wrote the music for "Anda Jaleo," which was sung by Margarita Ossorio. Margarita was born in Madrid; her son, Antonio Castro-Ossorio, played cajón. Andrea Vercoe played a sensitive violin and sometimes added palmas, and Jorge Porta was the lead male voice. For one song, Guillermo tried his hand with hammer and anvil. Margarita and Jorge recited the poems in Spanish over the music.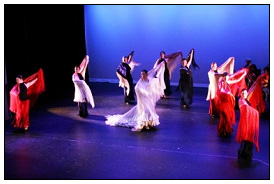 Fig. 6. Casidas de Palomas Oscuras.
The spacious Alden stage features a luminous plain backdrop that can change color and this was used to great effect. The musicians were bunched to the right rear and, with a bright blue backdrop, Estela floated out in a voluminous white costume for the opening Soleares, "Romance de la Luna" (Fig. 1). The second piece, Tangos de Málaga, was "Prendimiento (Arrest) de Antoñito el Camborio" danced by Estela's brilliant student Daniel Paredez, with the principal dancers dressed like soldiers (Fig. 2). Then came "Muerte (Death) de Antoñito el Camborio," a Martinete with Daniel and the whole company. These three pieces were from Lorca's "Romancero Gitano," or Gypsy Ballads.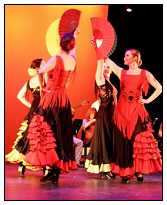 Fig. 7. Sevillanas del Siglo XVIII.
There was a brief pause, during which Daniel was revived to play the matador in a Tientos duet with Estela, "La Cogida y la Muerte" (The Goring and the Death, Figs. 3 and 4), followed by "La Sangre Derramada" (Spilled Blood) a Soleá por Bulerías with the principal dancers, and then a Caña with the whole company. These three pieces were based on "Lament for Ignacio Sánchez Mejias," described as Lorca's greatest elegy, for his friend, the famous bullfighter, who died in the bull ring at five in the afternoon. Every second line of the poem rings out hypnotically:
"A las cinco de la tarde."
Lorca argued that great art depends on a vivid awareness of death, connection with a nation's soil and an acknowledgement of the limitations of reason. Now we had the serious business out of the way, Estela arranged a lively second half, still based on Lorca's poems. There were six pieces, each with colorful costume changes and coordinated shoes (Figs. 6 and 7). The finale, Tangos with the whole company, was "Romance Sonámbulo," a poem called "Verde" set to haunting music by Manzanita who sings it on my CD with an unforgettable broken style. The poet speaks of green wind, green branches, the boat on the sea, the horse on the mountain, and the girl who is waiting at home—a poem of longing, of distance, of bitterness and danger. And always the insistent chorus:
"Yo te quiero verde, ay, ay
Yo te quiero verde."

"Green, green, I love you, yes, yes
Green I love you."
Jorge Porta did a fine cover version of this song, with Margarita Ossorio doing back up vocals, accompanied by the two guitars, violin and palmas. This was a most ambitious program, delivered with great aplomb by all concerned (Fig. 8).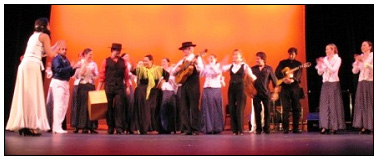 Figure 8. Dancers and musicians take a bow.
PHOTO CREDITS Photos 1, 2 and 4 by Kaveh Sardari (sardari.com); photos 3, 6 and 7 by Shana H. Creech; photos 5 and 8 by Ken McNaughton ().
COPYRIGHT This work is copyrighted and may not be reproduced in whole or in part in any medium without written permission from the author, Ken McNaughton, 3778 College Avenue, Ellicott City, MD 21043; phone/fax: 410-418-9340; (March 3, 2009).
« Juerga at Bodega. March 13, 2009 | Main | Flamenco Friday at Cabanas. March 20, 2009 »