Sevillanas night at Tapeo. November 24, 2006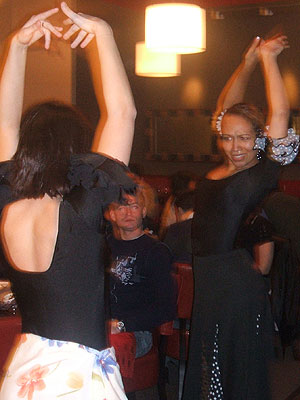 Raquel and Isabelita. November 24, 2006 7:41pm
It's 2:11am on Saturday as I type these words. I hope you all had a good Thanksgiving (at least those of my readers living in the USA). I know I did.
Anywayz, Friday I had the night off from my gig at Cabanas for the Thanksgiving weekend. With a free Friday night I had to decide what to do? I chose to go and support my fellow flamencos at Tapeo, where they just started presenting a Sevillanas floor show on Friday nights--and don't forget about the Saturday night flamenco shows with yours truly.
As I was taking the metro and walking to Tapeo, it felt a bit odd not having a guitar case hanging off my left shoulder. Made me have occasional moments of panic, where I muttered to myself, "Aw $#!*, I forgot my guitar...oh never mind!" :-)
The dancers were Isabelita and Raquel, both of whom study flamenco with Ana Martinez. Isabelita's sister Gabriela (a former guitar student of Torcuato) and her mother Isabel were there too. And I just happened notice one of Natalia Monteleón's former students, Alicia Arroyo, having dinner with a friend in the back.
Enough talk. Here are da pics...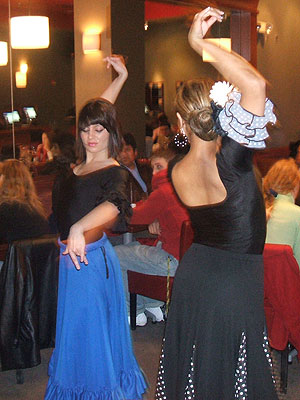 November 24, 2006 8:16pm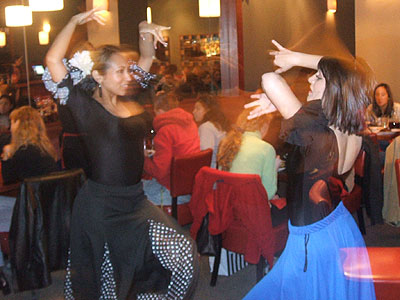 November 24, 2006 8:17pm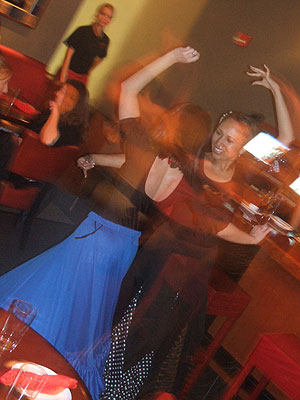 November 24, 2006 8:23pm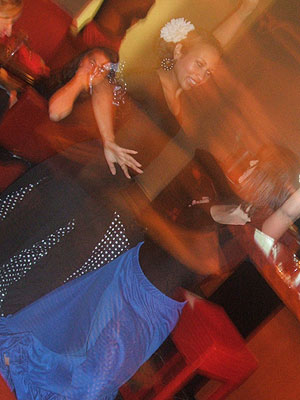 November 24, 2006 8:23pm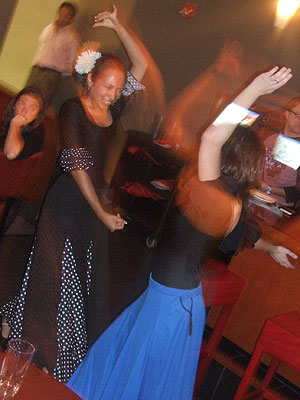 November 24, 2006 8:24pm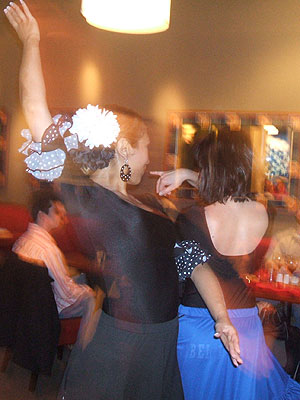 November 24, 2006 8:26pm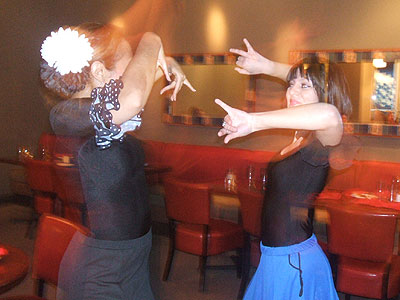 November 24, 2006 8:30pm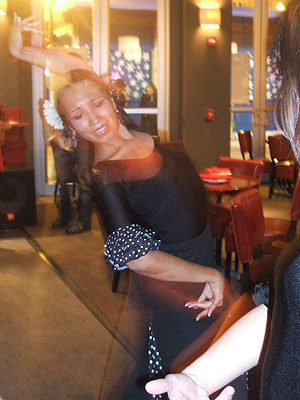 November 24, 2006 8:35pm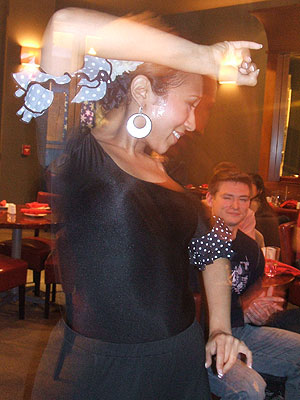 November 24, 2006 8:36pm
A short video taken by Isabel's sister, Gabriela.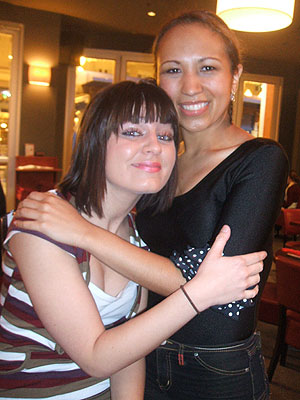 Raquel and Isabelita after the show. November 24, 2006 9:05pm
I was so in the mood to go out, on account of the fact that I had no guitar and no sound equipment to drag along with me. But common sense dictates that I do need to save up my energy for a long Saturday night which will include my flamenco show at Tapeo AND the Sala Rociera flamenco party which will likely go on until 3:00am or later. So I better go to bed. Ciao!
« Cafe Citron. November 20, 2006 | Main | Ana Martinez's flamenco dance studio. November 25, 2006 »