Thursday with Miguelito March 2, 2006
It's 11:21am on Friday as I type these words. Last night I was at Andalucia performing with dancer Sarah Hart. Very very talented young lady! I can't wait to see her grow into an experienced performer. This time I had the pleasure of meeting her family all of whom are involved professionally in the arts. Very cool!
As I was enjoying my dinner, I met a Spanish teacher who works at one of the local schools. She wanted to setup one of those lunchtime flamenco presentations and wanted to get some idea of what I would talk about so she could prepare her students. In addition to talking about flamenco she also wanted her students to learn about art and guess what? The timing is perfect: yours truly just happens to be teaching himself about art history and appreciation.
March 2, 2006 9:53pm
On the walls of the restaurant are various Spanish-themed paintings as well as a print of Picasso's Guernica. We decided that I would talk about Picasso in the art history part of my presentation. Just for fun, I took some pics of the other paintings in the Andalucia. Who knows? Perhaps I can talk about these works as well.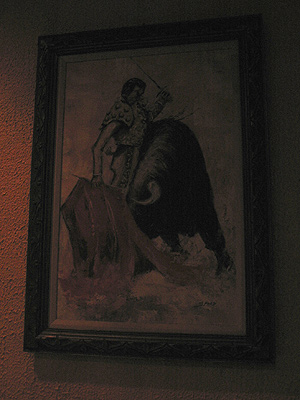 March 2, 2006 9:54pm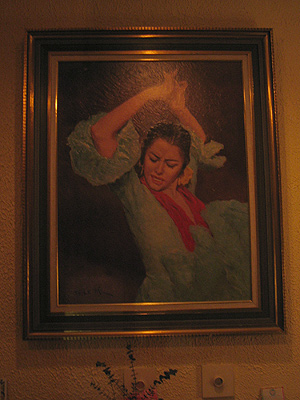 March 2, 2006 9:55pm
Originally I wasn't plannning on going out, but Monica was in the mood despite a long night at the restaurant (she's the manager at Andalucia) so we headed out to Guarapo to meet up with Jason.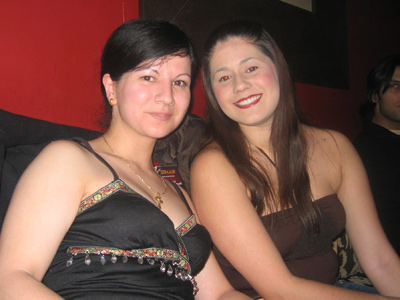 Roxanne and Monica. March 2, 2006 11:34pm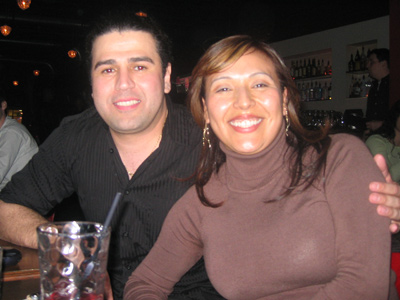 Jason and Indira. March 2, 2006 11:35pm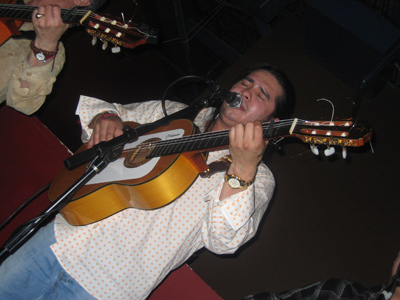 Jose. March 2, 2006 11:41pm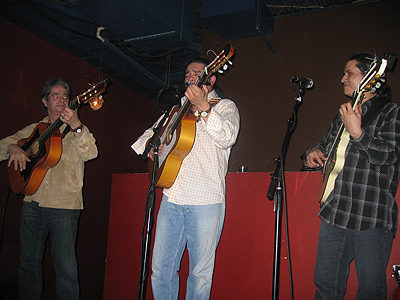 Armand, Jose and Cesar. March 2, 2006 11:42pm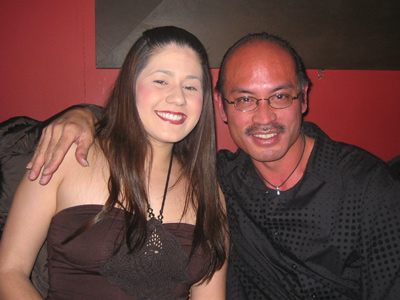 Monica and Miguelito. March 2, 2006 11:47pm
It's 11:44am, time for me to get dressed, get out of the house and do some errands before my weekly meeting with one of my coffee buddies. Can't wait to have my favorite drink at Juan Valdez: arequipe macchiato. Yum!
Tonight I'll be performing at Cabanas with Ginette and Shahram. Afterwards, I'll head to Baltimore for the 11:00pm Sevillanas party at Tapas Teatro. See you there!
« Wednesday with Miguelito March 1, 2006 | Main | Friday with Miguelito March 3, 2006 »