Cafe Citron Feburary 27, 2006
It's 10:48am on Tuesday as I type these words. Last night I was performing as usual at Cafe Citron. The dancer was Sara Candela. Business is starting to pick up or maybe it was just coincidentally one of those nights when a lot of people decided to go out. In any case, I'm glad we had a good turnout for the one night that Sara could join us here at Citron.
I did get there especially early so I could setup my sound system and get that task out of the way so I could celebrate my dancer friend Sonia's birthday nearby at Bistro du Coin.
I took this pic as I rode up the Dupont Circle escalator with my sound system. Notice how I use my boot to keep the hundred pounds of equipment from falling down.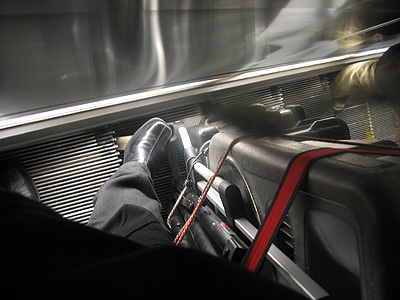 February 27, 2006 5:44pm
The other day my friend Cecilia was telling me about her cravings for KrispyKreme. When the donuts are hot, they turn on this neon sign and donut lovers quickly line up for the freshest batch. When I passed by on the way to Citron I thought of her...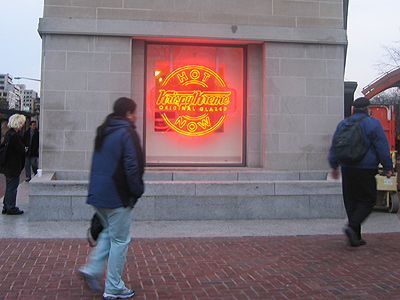 February 27, 2006 5:45pm
I got to Citron a little before 6pm and setup by sound system. If you'll notice in this pic, they have a loft installed above the stage. They built this thing the day before in anticipation of the Mardi Gras, or as their sponsors call it Bacardi Gras. Kinda like a VIP level. My take on it: aside from not being able to raise my speaker as high as I'd like, it does give the stage a more cozy feel, plus now I have some "rafters" to attach stage lights to.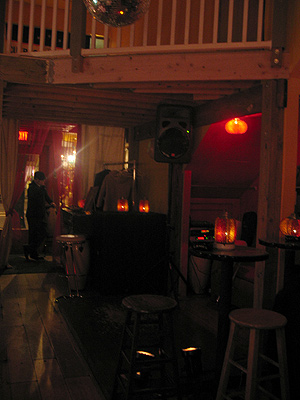 February 27, 2006 6:31pm
Theoretically, you could perform flamenco without rehearsal. But Sara had this really cool choreography for solea worked out, so we spent some time rehearsing in the basement.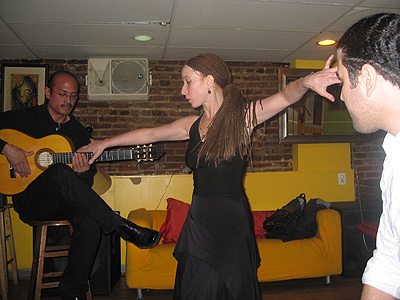 February 27, 2006 9:16pm (photo by Mariya)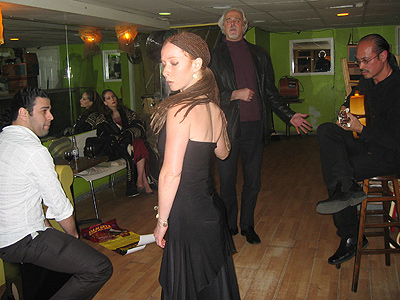 February 27, 2006 9:17pm (photo by Mariya)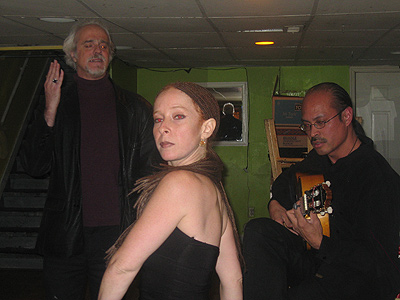 February 27, 2006 9:22pm (photo by Mariya)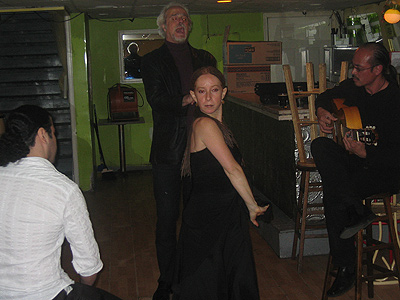 February 27, 2006 9:22pm (photo by Mariya)
[It's 11:05am on Tuesday. As I was typing this entry, Anna called to cancel today's rehearsal--I suppose with last week's grueling rehearsal schedule for the show at Area 405 she needed time to catch up with normal life etc. Of course, I got a call from Jason to work on rhythm patterns. With the new cajon that arrived by express mail yesterday, he's inspired to get together and jam, right now! So I better get dressed and head out. I'll continue this blog entry when I get home late tonight. Ciao for now.]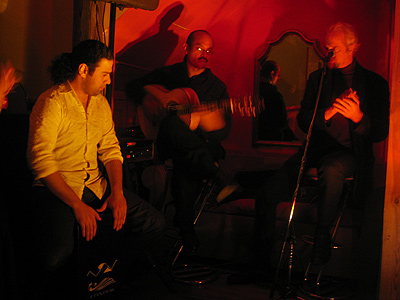 February 27, 2006 10:12pm (photo by Mariya)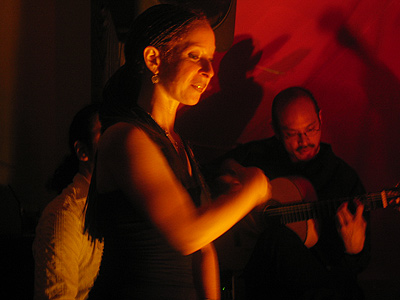 February 27, 2006 10:12pm (photo by Mariya)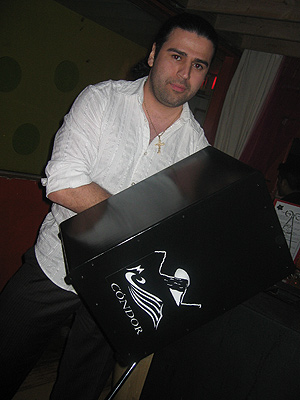 Jason showing off his new cajon. February 27, 2006 10:20pm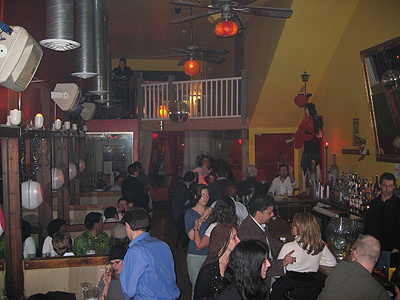 February 27, 2006 10:22pm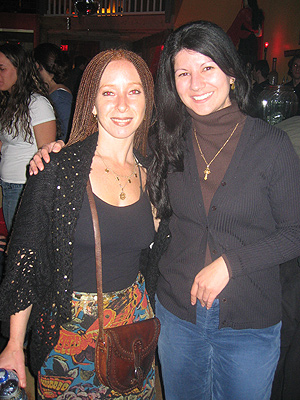 Sara and Roxanne. February 27, 2006 10:23pm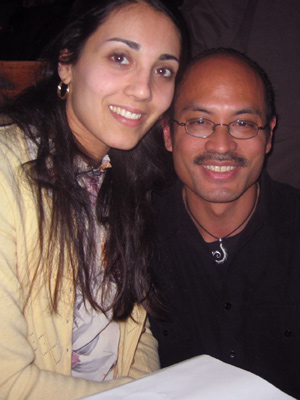 Birthday girl Sonia and Miguelito. February 27, 2006 10:34pm
I met another flamenco dancer. Her name is Aseel and she used to live in Kentucky where she performed and worked with New York-based guitarist Arturo Martinez.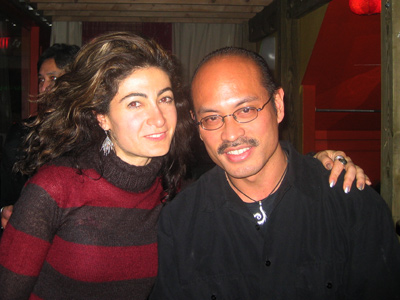 Aseel and Miguelito. February 27, 2006 10:35pm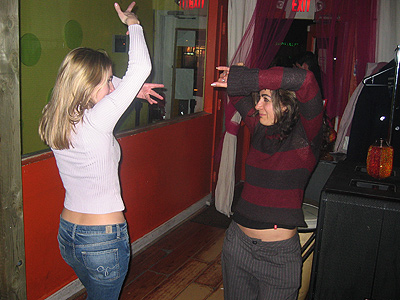 Mariya and Aseel. February 28, 2006 12:48am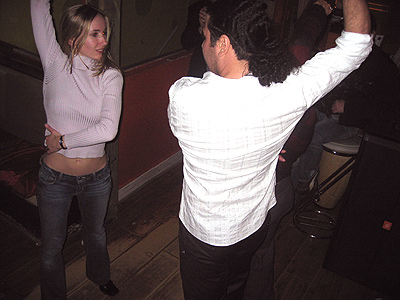 Mariya and Jason. February 28, 2006 12:54am