News and Updates Archive
6/30/2008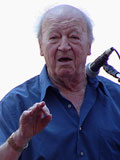 Added pics from Arte Flamenco's performance at Latino Fest in Baltimore.
6/27/2008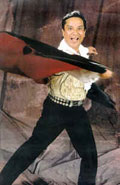 Just heard that Houston-based flamenco dancer and choreographer Rogelio Rodríguez died of a heart attack last week. Read the article at MyFox Houston.
Read the interview with DC area guitarist Richard Marlow at Flamenco-Teacher.com
Sangría to become legal in Virginia again on Tuesday July 1st. Read the article Sangria Prohibition Draws to a Close in the Alexandria Gazette Packet.
6/25/2008
Added pics from last night at Las Tapas.
6/23/2008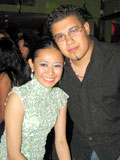 Added pics from Citron from a few weeks ago.
6/22/2008
Here's the video clip of Timo Núñez on So You Think You Can Dance from this past Thursday.
6/19/2008
Just added pics from Monday night at Cafe Citron.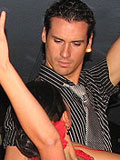 Just heard that dancer Timo Núñez will be on the reality show So You Think You Can Dance tonight (Thursday)! Joining him will be singer Jesús Montoya and guitarist José Tanaka.
6/15/2008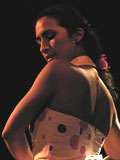 This Wed June 18 at 7:00pm, flamenco is back at Café Bonaparte with guitarist Behzad Habibzai and guest singer (from New York) Bárbara Martínez. Very limited seating. Reservations are a must! Call 202-333-8830.
6/11/2008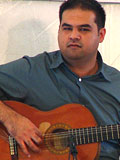 Added pics from Arte Flamenco's performance at the Washington Folk Festival.
6/5/2008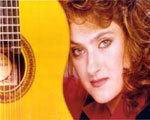 Marija Temo to teach a Tangos Flamenco Fiesta Workshop for Dancers & Musicians at the DC Dance Collective starting June 17, 2008.
6/2/2008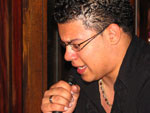 Added pics from Friday at Cabanas.
Text and original images ©1996-2013 by . Please do not republish content from this website, including text and photos, in whole or part without prior written permission.